Hi there! I'm Tehrene, a writer, editor, social media manager, and digital content strategist.
After getting my start in the Hollywood-obsessed world of J-14 magazine as a web editor then moving to Teen Vogue as the digital entertainment editor, I wanted to try my hand in another beat: health and wellness. During my time as a digital editor at Dr. Oz The Good Life, I built up the brand's social media presence and wrote about everything from fitness tips to the latest food and beauty trends. Now, I'm a full-time freelancer. You can find my work on Well+Good, Eat This, Not That, The Hollywood Reporter, Best Life, AskMen, Prevention, and more. I'm also the founder of Herbivore Times. But since work can get a little boring, here are some other things you should know about me.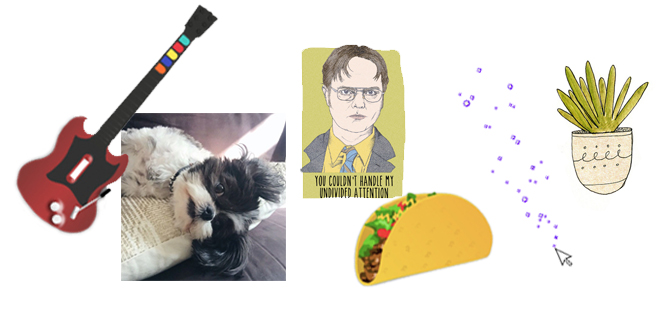 1. I have an adorable fluffy dog named Trixie.
2. I can probably beat you in Guitar Hero.
3. I once danced in the Nutcracker with the Minnesota Ballet.
4. I got my start in journalism in 6th grade thanks to my local newspaper.
5. I could live off of noodles, Chinese food, and tacos.
6. I have 30+ plants in my apartment, including a giant cactus named Prickles.
7. I once had a really great chat with Steve Carell about pie.
8. I want to adopt a cow someday. And maybe a couple pigs.
9. I could watch The Office over and over again.
10. The first website I ever made was all about dolphins, bubbly cursor trail and all.