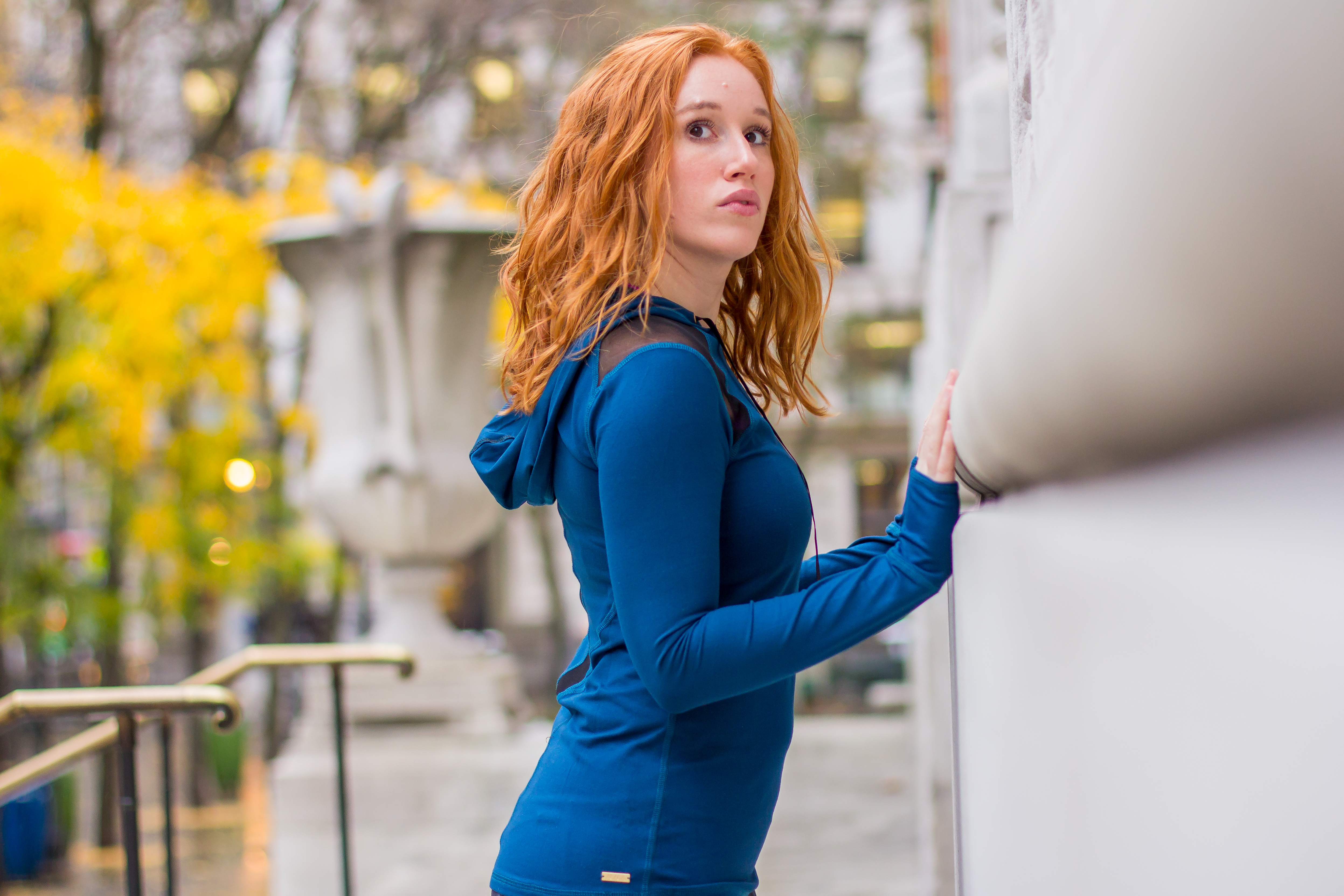 In the '5 Minutes' series, you'll meet the raddest health and fitness ladies on the internet. Get ready for a serious dose of inspiration from empowering women I admire around the globe.
Name: Evann Clingan
Age: 27
City: New York City
Day Job: Influencer Marketing, 360i
What's something people don't know about you?
While I'm a very outgoing person, I can also be introverted. People often think being introverted is the same thing as being shy. It's more about how you prefer to re-energize. I love to meet new people, but I need alone time to feel refreshed each day.
What keeps you motivated on days you're feeling blah?
I run a race (mostly half marathons) every 1-2 months. While most people might consider this schedule too packed, training for races keeps me motivated. There's always an upcoming goal to achieve. Most of my races are also in fun, out-of-state locations!
Your go-to healthy snack obsession… and unhealthy guilty pleasure.
I'm a big fan of fruit and nut butter, with apples and peanut butter being my favorite combination. I frequently pack this snack for the office. My biggest guilty pleasure is ice cream. I have at least a bite of it almost every day.
Most random thing in your gym bag.
I can't think of anything too random that I carry, but people are always shocked at how much I carry. When you live in New York and work out in the morning, you have to carry toiletries, clothes, a laptop, and other work necessities to the gym. It looks like I packed for the weekend!
Your favorite and least favorite workout moves.
I love all lower body exercises, but squats are my favorite. As a former dancer and current distance runner, my legs and glutes are strong. My least favorite workout move is crunches. They strain my neck! There are so many other moves to build strong abs.
Tell me something (anything!) 100% honest.
Despite having run six half marathons and one full marathon, I still get nervous before every single run.
Most embarrassingly awesome workout jam on your playlist.
I have been known to have Spice Girls and Backstreet Boys on my playlists!
Love Evann as much as I do? Keep up with her here:
Twitter: @evannclingan
Instagram: @evannclingan
Snapchat: evannclingan
Website: EvannClingan.com