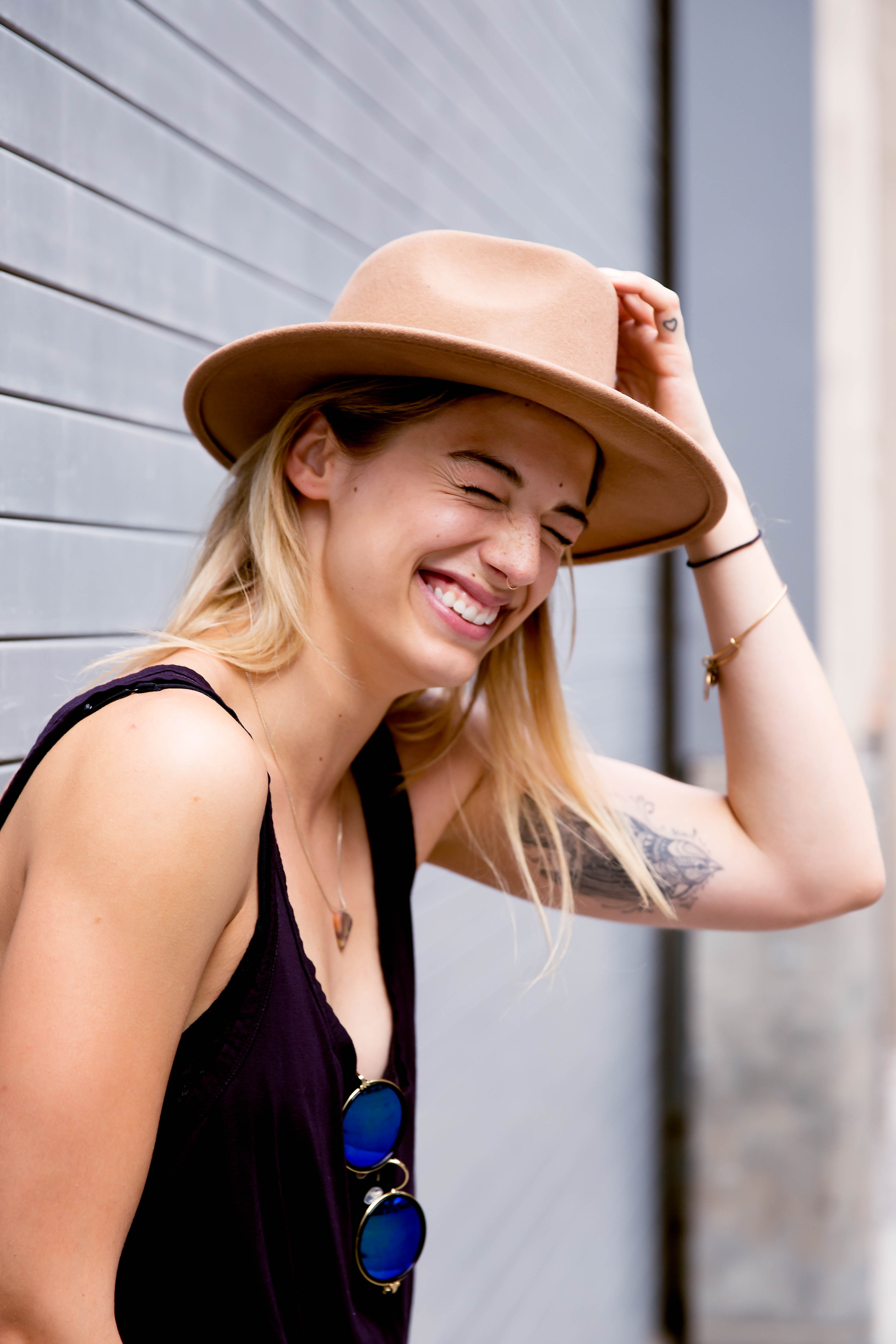 In the '5 Minutes' series, you'll meet the raddest health and fitness ladies on the internet. Get ready for a serious dose of inspiration from empowering women I admire around the globe.
Name: Jera Foster-Fell
Age: 26
City: NYC and Boston
Day Job: Graphic Designer
What's something people don't know about you?
If you want to make me instantly cry, make me talk about the ending of the movie Homeward Bound. Oh, my, god. Instant waterfalls coming from my eyes. It's a total tearjerker, but the fact that it involves dogs just puts me over the edge. Most people do know that I'm an avid dog lover though, especially when it comes to my dog Thatcher, also lovingly known as Spicy Grandpa.
What keeps you motivated on days you're feeling blah?
Motivational quotes and sayings have the tendency of being a little corny, but one that resonates with me a lot is 'Wow, I really regret that workout,' – said no one ever. I remember seeing this one for the first time and was like whoa. This is so simple, and so true! I try to remember this on days when I really don't feel like going to the gym, because the feeling of finishing a workout always makes it worth it.
Your go-to healthy snack obsession… and unhealthy guilty pleasure.
My healthy snack obsession is a chocolate protein, peanut butter, banana smoothie. I have one every morning, and I could probably continue to have one every morning for the rest of my life and be pretty satisfied with that decision. My unhealthy guilty pleasure is a toss up between pasta pesto and a Dark Chocolate Double Caramel Magnum Ice Cream Bar. Combine those into a dinner dessert combo and I am on cloud nine for the evening… and then definitely back in the gym the next morning. 🙂
Most random thing in your gym bag.
I'd have to go with a lacrosse ball. I try to use one almost daily for myofascial release, which is a form of self massage that targets muscle tightness and trigger points. It's a more intense version of a foam roller!
Your favorite and least favorite workout moves.
My favorite workout moves are definitely any variation of a squat. I love working on the booty area! My least favorite move, without any hesitation, is the dreaded burpee. I hate burpess with an absolute passion. I know in my heart that it's a great exercise because it works so many parts of the body at once, but I just can't get past how much I hate doing them.
Tell me something (anything!) 100% honest.
I am so insanely excited about what's to come in 2016. I really feel like this is MY year. I'm ready to pursue more of a career in fitness. I'm getting NASM certified, and hopefully becoming a spin instructor. This is so different from anything I've done before, but I know it's the right direction for me because I feel so excited and passionate about it.
Most embarrassingly awesome workout jam on your playlist.
Oh this is an easy one! Enrique Iglesias' "Bailando." I like to play this at the end of each workout. I love listening to EDM and hip hop during my workout, but let me tell ya — when Bailando comes on after I've completed that final rep, nothing else can instantly put me in a better mood!
Love Jera as much as I do? Keep up with her here:
Instagram: @workoutbean
Snapchat: workoutbean
Website: workoutbean.com, coming soon