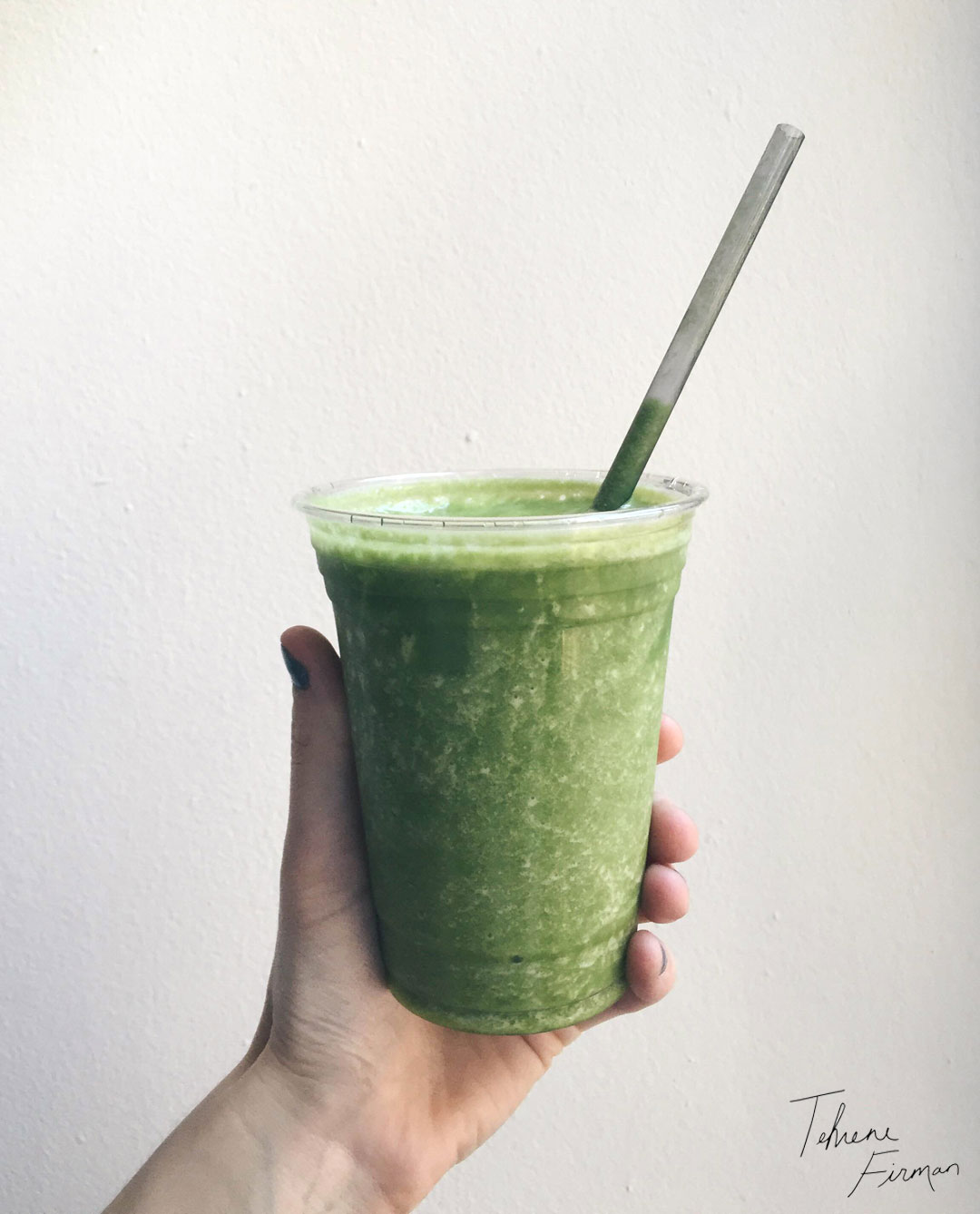 If you love sweet smoothies, keep reading. I'm not a fan of anything bitter, so when I came across Juice Generation's Get Ur Green On juice it was pretty much a dream come true — it tastes like candy. Well, as much like candy as a bunch of fruit and veggies could, anyway. Keep trying, guys.
Unfortunately, those juices are about $10 each, so it's definitely not an every day indulgence — more like a luxury. $10 for a burger makes sense, but I can't really justify spending that much moolah on liquid that doesn't involve alcohol. Instead, I came up with my own version.
This tastes amazing in juice form — I just hate cleaning my juicer. But after turning this recipe into a smoothie, I'm even more in love. And it's not just because the clean-up takes 30 seconds.
Ingredients
1 Granny Smith apple
Handful of kale
A little spinach (optional)
1 cup chopped pineapple
Mint leaves to taste (2-3 is usually good)
Instructions
Chop up the apple and pineapple and combine with the greens.
Put everything in a plastic baggie and freeze overnight.
In the morning, put everything in the blender (I use a NutriBullet) with 4-5 ice cubes and a little water, then blend until smooth.
Drink up!
http://www.tehrenefirman.com/blog/apple-pineapple-smoothie/