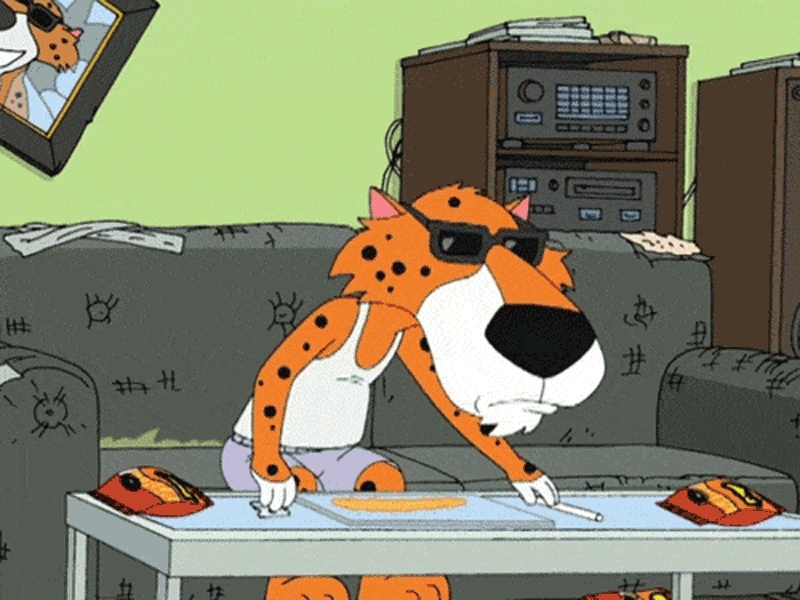 Ever since going to Mexico and getting my hands on their incredibly spicy Cheetos, I've been dying for a healthier version. Because, sadly, I'm well aware that the neon orange crunchy bag of goodness does nothing good for the body. And that's a very unfortunate thing for my taste buds.
Luckily I came up with a ridiculously easy healthy alternative that only takes about .3 seconds to make and another .3 seconds to eat. It's cheesy, fiery, and almost (just almost!) as good as the real thing. At under 35 calories per cup plus about 15 calories more with toppings, it's a steal compared to almost 800 for a bag of Cheetos.
Another bonus besides saving yourself a handful of calories? My version won't stain your fingers orange for a week. I'm still looking for a better cheese topping that's a little lower in sodium (this one is 75mg per 1/4 tsp.), so let me know if you already know and love one. But for now, I'm pretty darn happy with how this recipe came out and you'll find me stuffing my face with it way too often.
Flamin' Hot Cheetos Made Healthy
Ingredients
Air-popped popcorn
Ground cayenne pepper
White cheddar seasoning (I used Kernel Season's)
Instructions
Pop as much popcorn as you want
Sprinkle white cheddar seasoning
Sprinkle as much cayenne pepper as you want depending on how brave you are
Mix the popcorn with your hands or a spoon to coat evenly
Gobble it up
Sweat from the heat
http://www.tehrenefirman.com/blog/flamin-hot-cheetos-healthy-recipe/