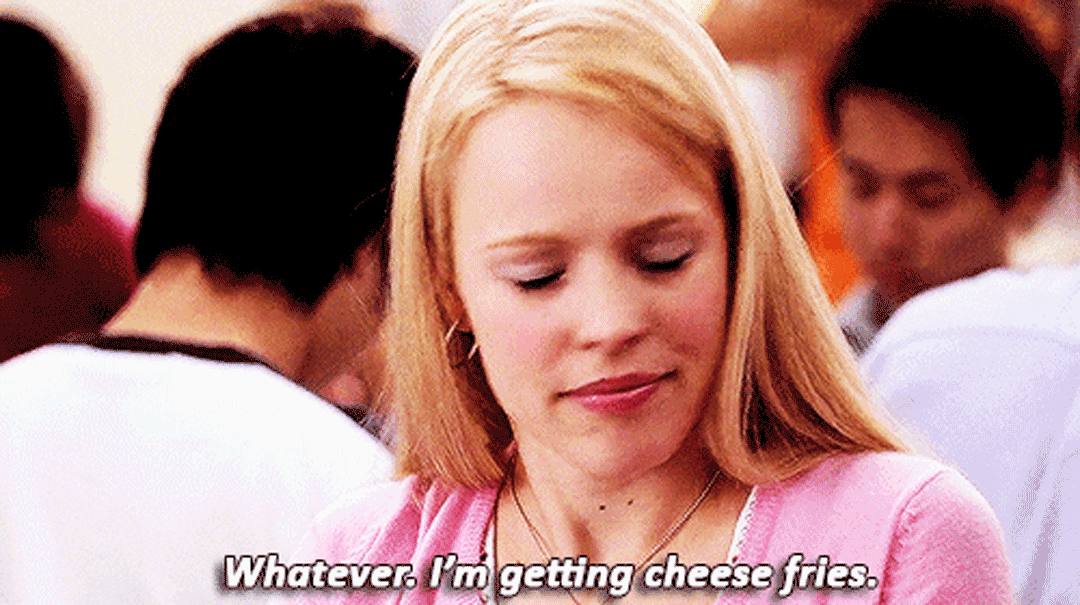 Is there anything better than fried food? No really. Think about it. After downing way too many delicious wings and cheese fries on a double date a couple weeks ago, my friend and I decided we were going to try and live a life without fried goodness for the next couple months. Unfortunately, when we made that agreement, I totally forgot how much food is actually fried. Wings and fries are just the beginning.
No more donuts. No more sesame chicken and egg rolls. No more mozzarella sticks. No more onion rings. Being from Iowa, fried food is a staple right beside steak, potatoes, and sweet corn. Have you ever been to the Iowa State Fair? There's fried butter, people. I've yet to try it, but it's there. I honestly didn't think avoiding fried food would be much of a challenge — I do eat fairly healthy, after all. But it's harder than it seems.
The hardest part about avoiding fried food is probably going out to eat. Have you ever looked at an appetizer menu? 99% of it's fried. And when your boyfriend orders fries and you can't have any, it's a very similar feeling to being punched in the face. My friend and I have sent each other multiple pictures of the food in front of us that we've somehow avoided the temptation of eating, and I've gotta say — it feels good. Not only does it feel nice being able to say "no" to something, but my stomach is also incredibly happy. I probably only had something fried a few times a week, but getting it completely out of my diet has given me a really nice boost of energy — and I haven't had that awful feeling of regret after eating a plate full of honey BBQ wings.
Usually telling myself I can't have something results in me only eating that thing and nothing else out of spite, but this time around it's working — really well. Maybe instead of trying to be 100% healthy, it's better for me to take small steps. Because clearly I can't go cold turkey. Considering fried foods are one of my biggest weaknesses (oh sesame chicken, how I miss you!), I'll never give it up completely. But this vacation was much-needed. Next step? Candy.