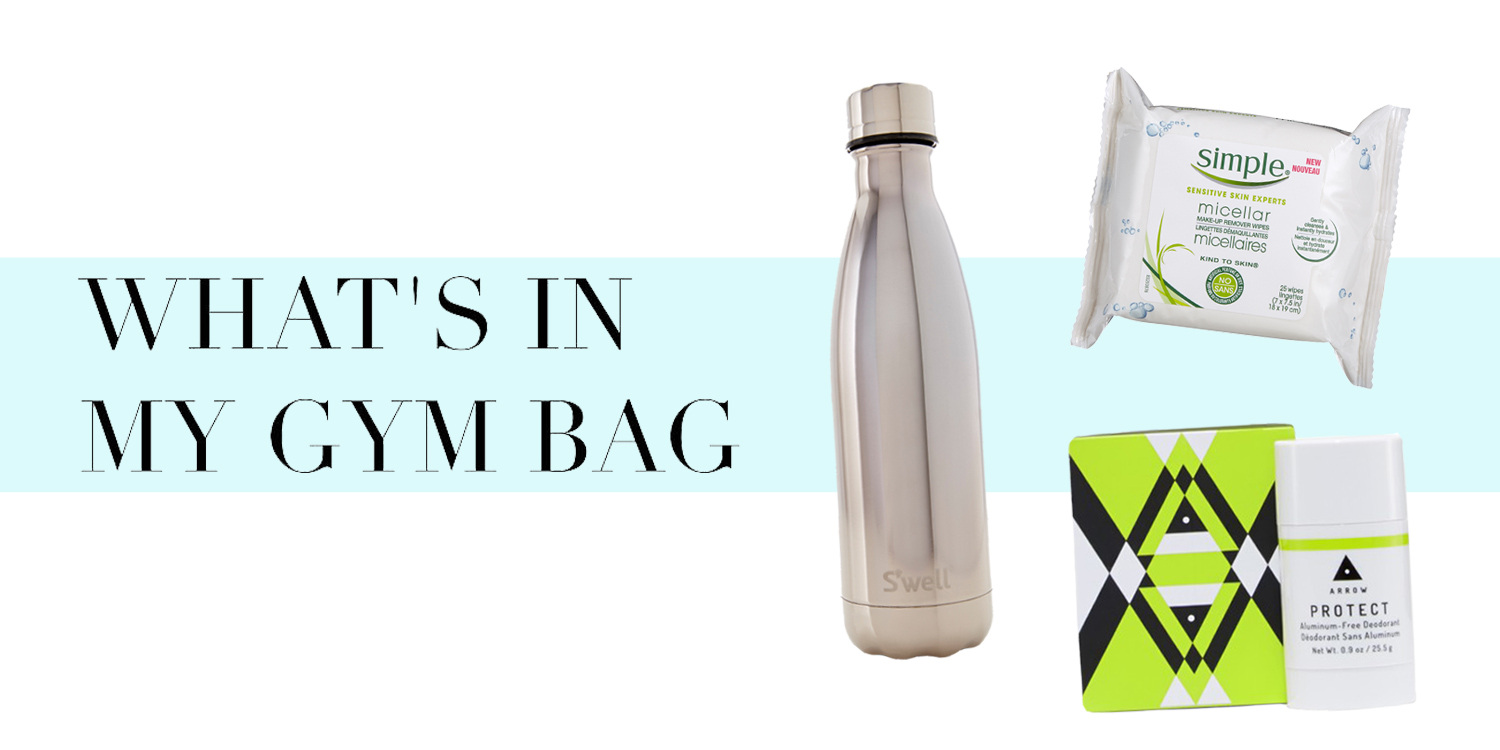 Packing for trips and vacations is always hard, but packing for the gym? Even harder. You never know what you're going to need and when you're going to need it in New York City, so you pretty much have to have everything on your at all times. My purse is always jam-packed, and the same goes for my gym bag.
It took a while to find the perfect gym bag, and believe me — I was on the search forever. It needed to be something small enough to take to work in case I had a class afterward, easy to carry, and hold everything I need — my tennis shoes, makeup bag full of essentials, and gym clothes. At last, I finally found my perfect match: a bag from Athleta. I don't think it's still for sale online, but it's amazing. It's small but somehow fits everything Mary Poppins-style, and it's a chic backpack that I don't mind wearing into the office.
Now, what do I put in it? As I've had a more consistent gym schedule over the past year, my needs have definitely changed and I feel like I have my bag down to a science. Here's what's really with me whenever I head out the door.
1. A Water Bottle
This is a must. If I don't have a water bottle on hand — especially during a cycling class — I'll seriously pass out. I'm pretty sure I'm always in a constant state of dehydration (working on it!) due to my lack of drinking water throughout the day, so having a bottle in my hand is a great reminder to keep taking sips. As for the bottles, I have two favorites: one of my S'well Bottles (I have three now!) and my CamelBak, which is great for spinning with the easy-to-sip silicone straw.
2. Face Wipes
Next up, my face wipes. I use them for everything. Cleaning makeup off my face before my workout, wiping sweat off my face after, and even wiping down parts of my body so I'm not all sticky on my walk home before showering. No one likes dried boob and butt sweat. I've been using Simple wipes for a couple years now, but their new Micellar Water wipes are my new favorites.
3. Deodorant
I'm not too picky with deodorant — I basically buy whatever is on sale or try to use up the endless number of little travel-sized deodorants I have lying around my apartment. My most recent is from Birchbox's new ARROW line — it's made without aluminum or alcohol so it's really gentle on the skin.
4. Band-Aids
Since you never know when you're going to get an annoying blister, I always love having these babies on hand. They've been a lifesaver.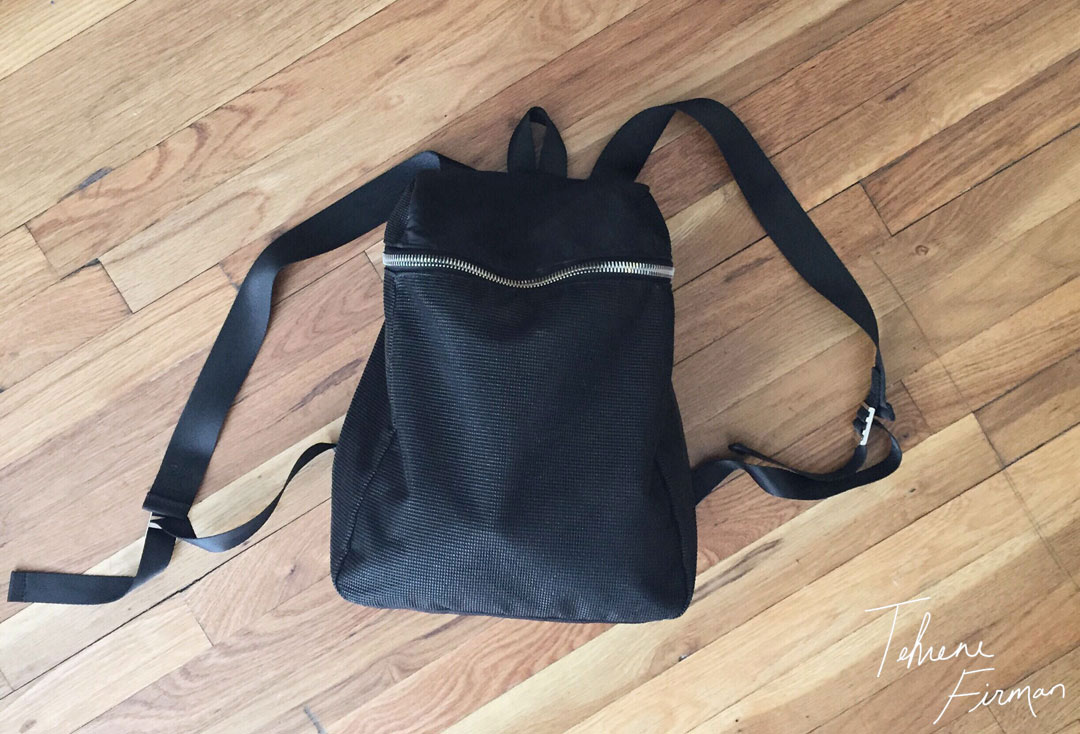 5. Contact Solution + Extra Contacts
I don't know why, but I feel like I get something in my eyes way too often. It might just be the contacts or quite possibly garbage constantly blowing around NYC, but it's super annoying. I don't go anywhere without an extra pair of contacts and solution.
6. Aquaphor
After I got introduced to this amazing product, I was hooked. It's great for literally everything — dry skin, chapped lips, cuts… it doesn't matter.
7. Toothbrush + Toothpaste
Annnnnd, mouthwash and some floss. Gotta stay fresh, right?
8. Headphones
If I don't have my music playing while I'm working out, it's almost impossible to keep going — it's just. so. boring. The days I forgot headphones were pure torture, so now I always have a pair in my bag.
9. Hair Ties
I currently need to restock due to losing/using the handful I had in my bag (where do they even go?!), but I usually have 2-3 just hanging out. Whether I forgot to bring one to the gym or break the one I already have, they always come in handy. Especially if you have a friend in need.
10. Extra Socks
If I forget anything when I'm packing my gym clothes, it's my socks. So just in case, I usually keep a spare pair at the bottom of my bag.
11. Tampons
Because you always need one most when you don't have one.
GIVEAWAY! Want to win a cute little makeup bag for your gym bag? Head over to my Instagram!