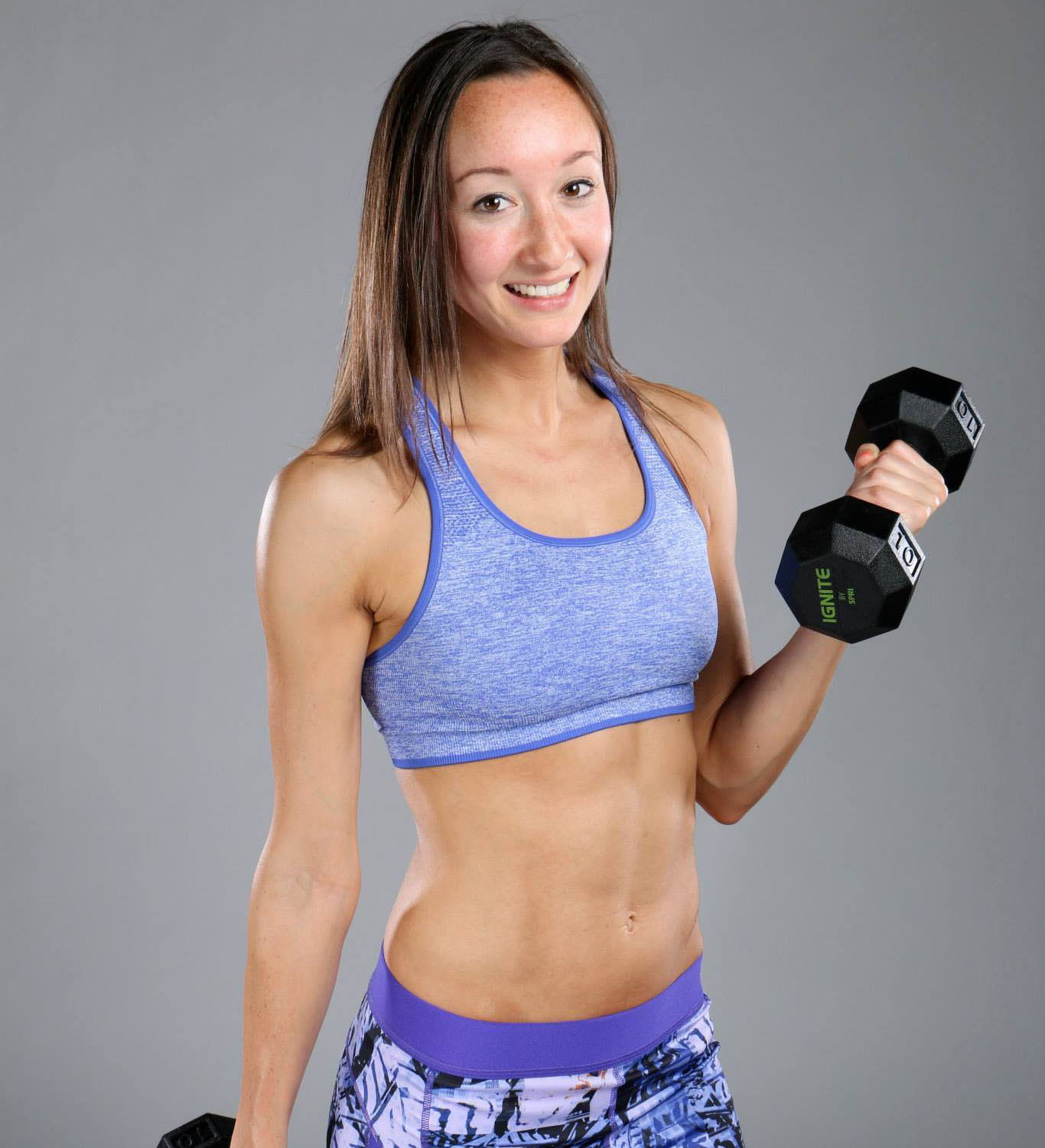 In the '5 Minutes' series, you'll meet the raddest health and fitness ladies on the internet. Get ready for a serious dose of inspiration from empowering women I admire around the globe.
Name: Abbie
Age: 26
City: Orlando, FL
Day Job: Developing Executive Presentations
What's something people don't know about you?
I was accepted into several MFA writing programs during my senior year of college but decided to take my life a different route. I may still go back someday!
What keeps you motivated on days you're feeling blah?
I work out at 6 a.m., so that doesn't leave a lot of time to talk myself out of exercising. But on mornings when I find it particularly hard to get out of bed, I tell myself this: "The days you want to the least are the days you need to the most." If I can push through those tough days, I can do anything!
Your go-to healthy snack obsession… and unhealthy guilty pleasure.
My go-to healthy snack is chocolate "nice cream" — just unsweetened cocoa powder and frozen banana blended together. My absolute favorite guilty pleasure is a no-brainer: My mom's homemade chocolate chip cookies!
Most random thing in your gym bag.
There are about seven or eight pens at the bottom of my gym bag. I write out my workout the night before and then always throw the pen in my bag along with my notebook because I'm worried I won't have one in there if I need it the next day. And now I just have a bunch of pens at the bottom of my bag.
Your favorite and least favorite workout moves.
My favorite exercise is probably burpees — it's a full-body exercise that gets your heart rate up, and there are so many variations that make the move feel different each time! I do burpees in almost every workout. My least favorite exercise is long-distance running. At this time, I have no desire to run a half-marathon (or anything longer). For me, long distance running lacks the mental challenge; I find it unengaging and monotonous.
Tell me something (anything!) 100% honest.
I've learned that you don't need to exercise every single day or eat clean 100% of the time in order to see results. As long as your healthy choices outweigh the bad ones — exercising consistently, diversifying your workouts, and primarily eating a balanced diet of wholesome, real foods — there's absolutely room for indulgence from time to time. Life wouldn't be the same without it! Being healthy isn't being perfect. It's about creating balance, however that looks for you.
Most embarrassingly awesome workout jam on your playlist.
This is seriously embarrassing… "C'est La Vie" by Bewitched.
Love Abbie as much as I do? Keep up with her here:
Facebook:
Corporate Sneakers
Instagram:
@corporate_sneakers
Spotify Playlist:
Corporate Sneakers
Pinterest:
Corporate Sneakers
Website:
CorporateSneakersFitness.com