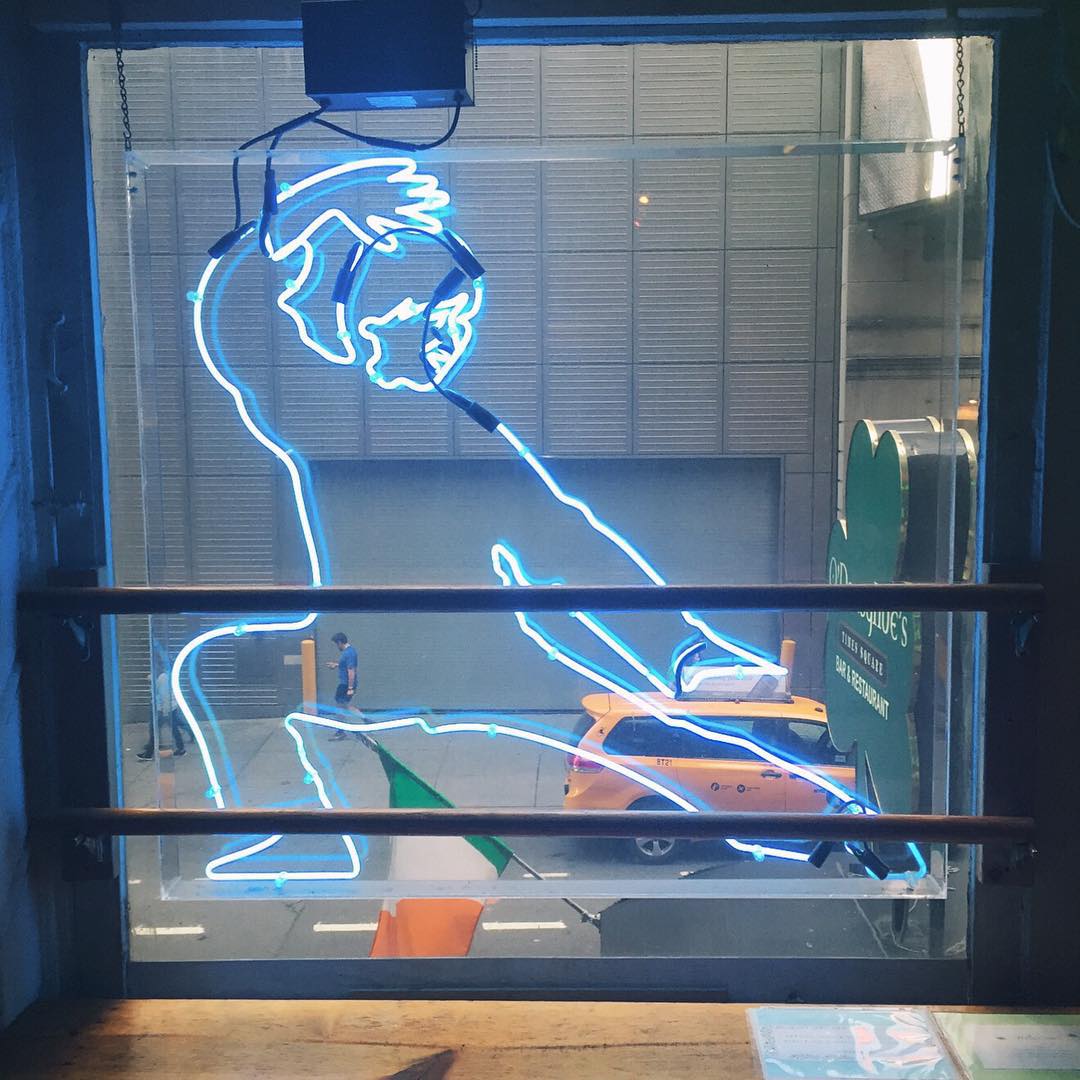 After working on a piece about Tai Chi for older adults for Dr. Oz The Good Life, the instructor and director of the center invited me back to try it out for myself. I didn't think it was something I would ever do — I mean, I've yet to even attempt yoga. (Thursday, guys!) But after learning about all the benefits of the ancient art — from improving your mood to reducing stress — I thought I would give it a shot.
The only time I had ever seen Tai Chi before working on my article was while walking through parks. There seemed to always be a group of cute older men gracefully moving at snail-speed in silence. It looked like a choreographed dance. I wasn't sure if I would be comfortable totally letting my mind go and fully relaxing in a meditative state, but I was in for quite a treat. I let loose in the best way possible.
The introduction class was almost three hours. I learned the background, the Eternal Spring movements from their program, and had a much better idea of how to relax. Mastering the art takes years, and there's always something to learn and do better. Anyone can do it. Young, old — it doesn't matter.
After leaving class, I felt so at ease… which is saying a lot considering I had to walk through Times Square to get home. And the next day, I was ridiculously sore. Holding the stances for minutes at a time made me work muscles I didn't even know I had. This art form requires a whole lot of skill, patience, and practice. Even doing a few of the movements every morning can reduce stress and anxiety.
Tai Chi isn't something I'll do every day, but it's something I really want to incorporate into my life. It's an amazing form of meditation, plus a way to work your muscles at the same time without even knowing it. Win-win? Pretty much.
If you want to learn some of the Eternal Springs movements, head here to see the video clips I shot. As for me, BRB — finding my inner chi.