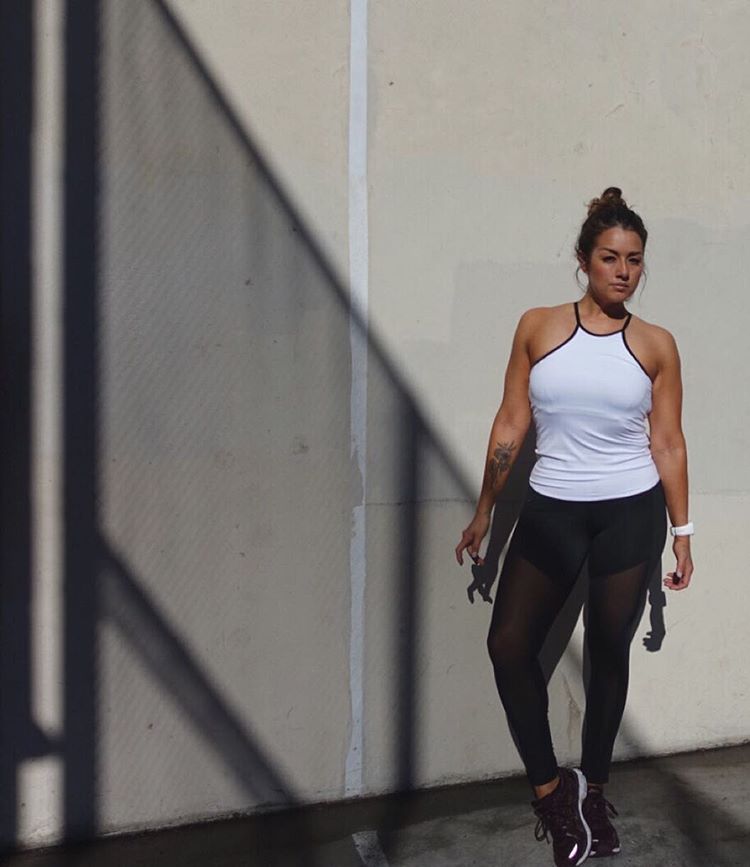 In the '5 Minutes' series, you'll meet the raddest health and fitness ladies on the internet. Get ready for a serious dose of inspiration from empowering women I admire around the globe.
Name: Chinae Alexander
Age: 30 (EEK!)
City: Brooklyn, NY
Day Job: Owner of an Event Planning Company
What's something people don't know about you?
I'm loud and extremely extroverted…but being alone is one of my favorite things. My dream is a solo cross-country road trip where I can listen to as much Shania Twain and DMX as I want without having to pretend I'm listening in irony.
What keeps you motivated on days you're feeling blah?
Hmmm…sometimes…I honestly get naked, look in the mirror and then I'm like…you certainly should get to the gym today. Quick! Grab the spandex!
Your go-to healthy snack obsession…and unhealthy guilty pleasure.
Healthy snacks are not really my fave so I guess I'd say the Thai Basil Chili Almonds from Trader Joes. As for unhealthy guilty pleasures…you don't have enough characters in your English alphabet, but for now I'll stick with Pizza Hut Pan Pizza (stop judging me!), pretty much anything you can scoop up with a chip (dips, nacho toppings, and anything involving cheese), and who doesn't love Mexican food?
Most random thing in your gym bag.
Probably my camera…because if you don't take a gym photo with your OOTD, you didn't really go.
Your favorite and least favorite workout moves.
My favorite workout move is sitting in the locker room convincing myself to go to the exercise area. Does that count? JUST KIDDING I LOVE FITNESS AND WHO DOESN'T LOVE BURPEES. But seriously, I kinda have an affection for a good burpee variation. And I hate…pull-ups!
Tell me something (anything!) 100% honest.
I actually hate eating healthy and working out. But I would like to avoid being removed from my house by a crane one day so I get it done. Also, I listen to the "Thong Song" before walking in to any first date.
Most embarrassingly awesome workout jam on your playlist.
Probably the slew of Ja Rule songs I have on my Spotify would answer this question properly…
Love Chinae as much as I do? Keep up with her here:
Instagram: @getfitbrooklyn
Twitter: @chinaealexander
Snapchat: GetFitBrooklyn
Website: www.chinaealexander.com