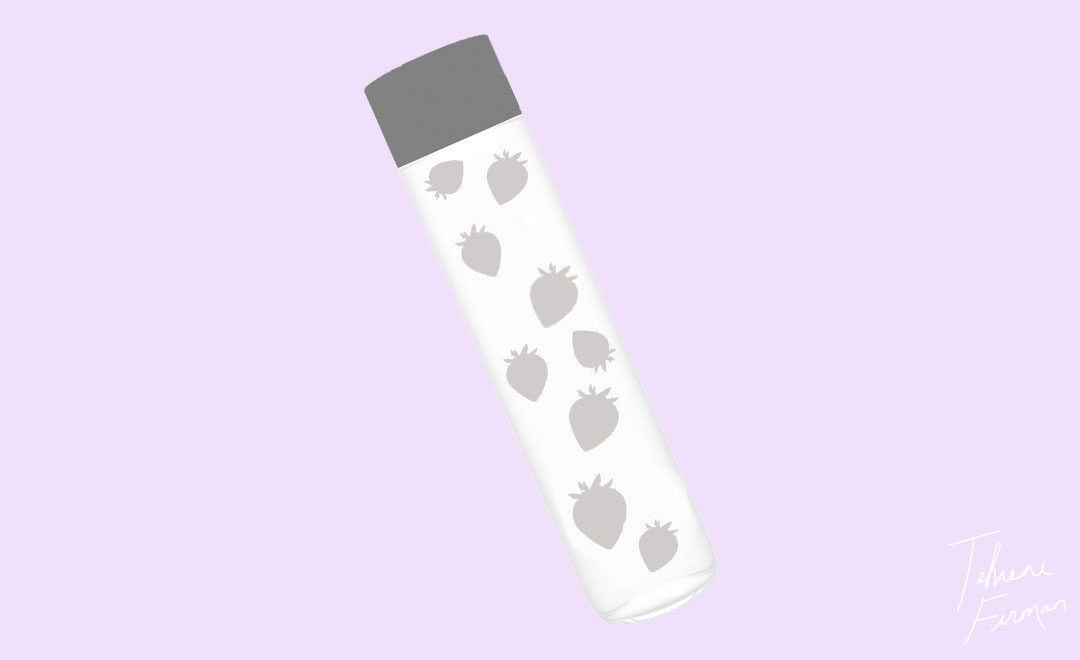 Confession time: I'm really horrible at drinking water. Coffee, I'm pretty decent at. H2o, not so much. One thing that does make chugging down water a little easier is adding something to it. When you throw in your favorite fruits, your water bottle becomes an instant party. So, are you ready to get crunk?
There are a whole lot of benefits to flavoring boring water naturally opposed to putting drops of who knows what in to give it a little personality. The fruit's natural sugar adds a little sweetness, and depending on what you use, you can help reduce bloating (lemons!) and reap anti-aging benefits from antioxidants (blueberries!). Then there's mint — a natural decongestant that adds an insane amount of pizzazz to the mix. Of course soaking these babies in water isn't nearly as effective as actually eating them, but hey — anything helps.
I have a handful of favorite combinations, but these two always hit the spot.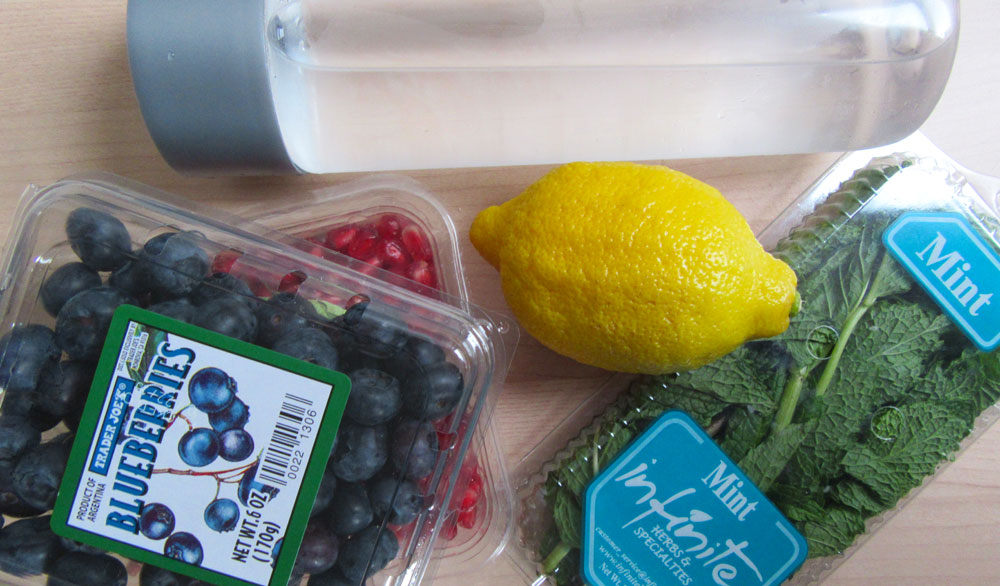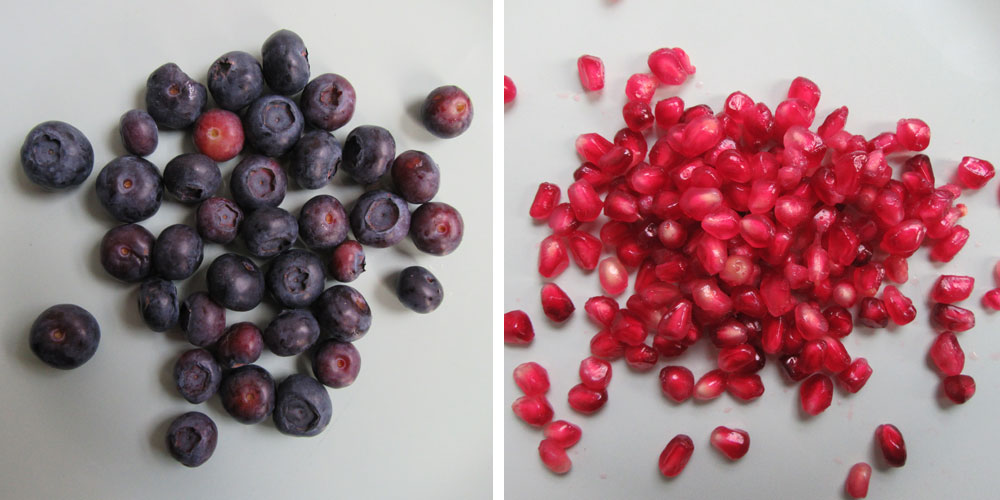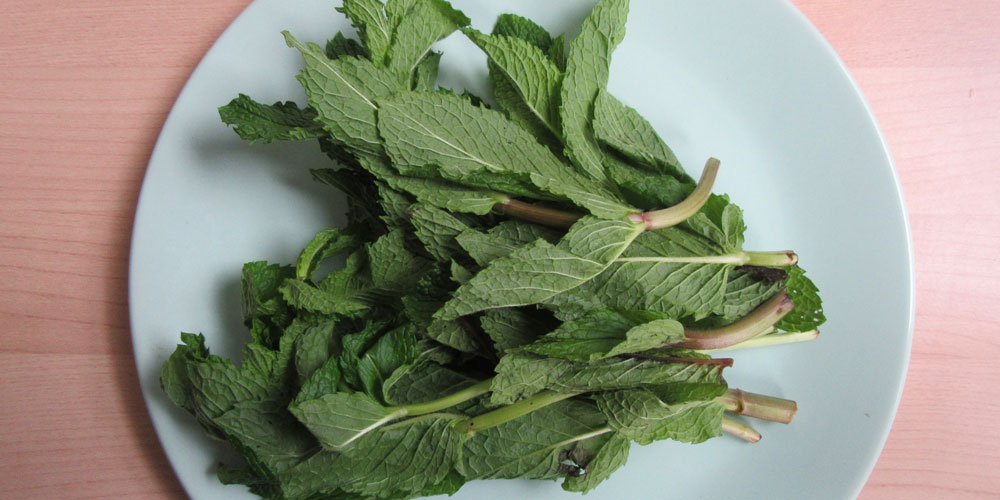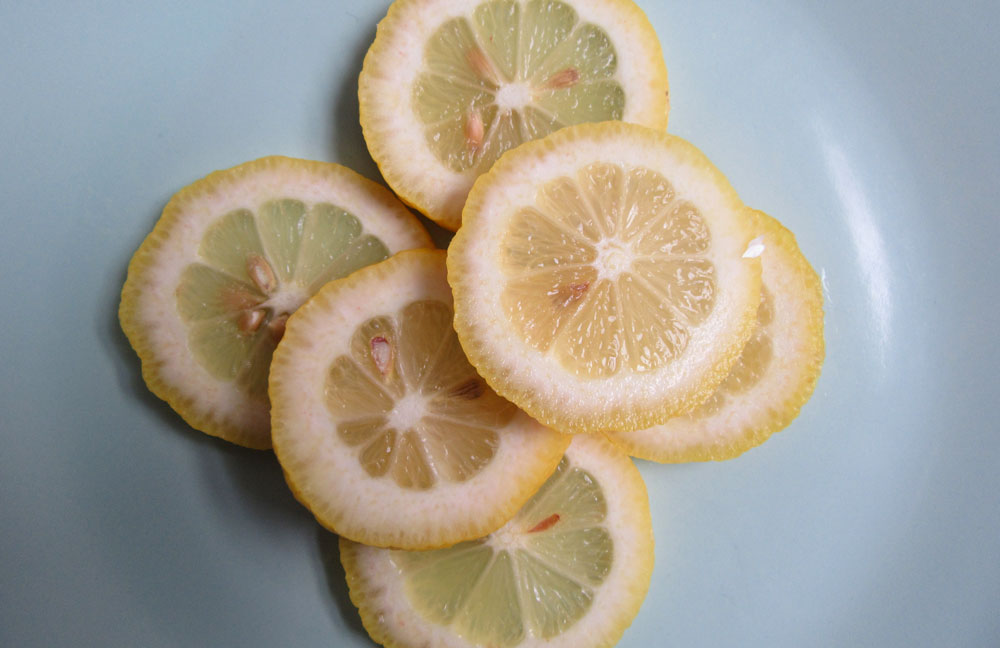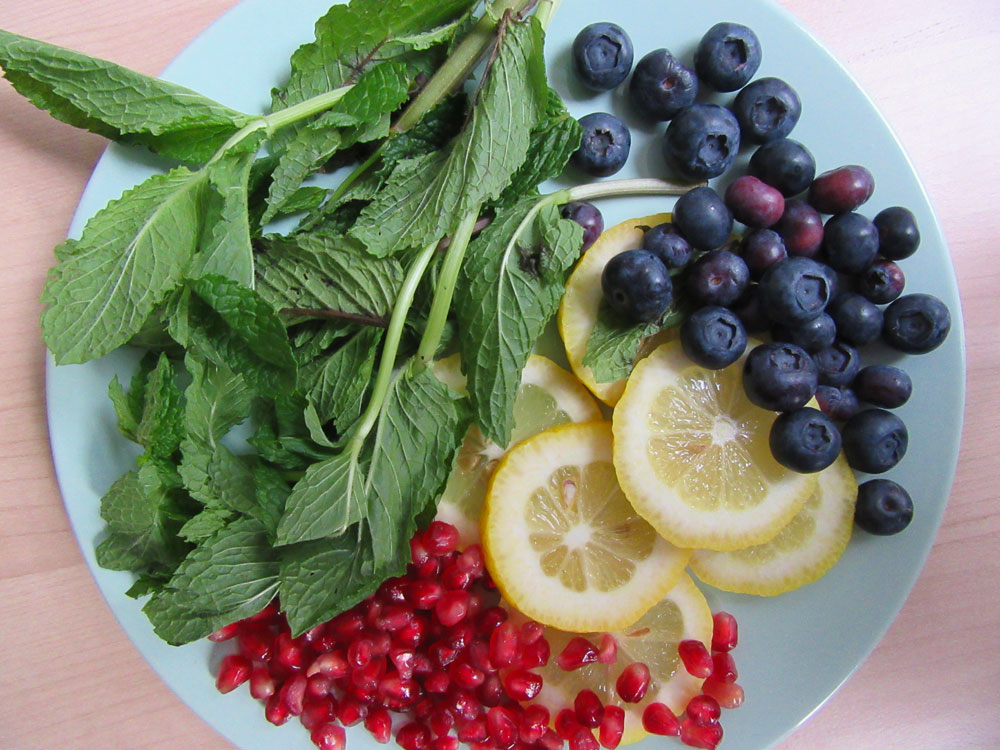 Pomegranate-Lemon Mint
1/2 cup pomegranate seeds
a couple lemon slices
mint leaves to taste
╳
Blueberry-Lemon Mint
1/2 cup blueberries
a couple lemon slices
mint leaves to taste
Drink it up right away, or put it in the refrigerator for a couple hours to let the flavor, well, infuse.