See all Well+Good clips here.
Could Apple Cider Vinegar Be the Secret to Your Best Bath Ever?
A High-Protein Diet Led to a Woman's Death—But Should You Be Worried?
 How Many Glasses of Wine a Week Is Actually Healthy?
Wasabi-Flavored Toothpaste Now Exists—and It's Supposed to Kill Bad Breath
Here's The Easy Way to Feel a Lot Younger Than Your Age
Get Your Avocado Toast Fix Now, Because Prices Are About to Surge

Julie Andrews and Carol Burnett Reunite to Honor Leslie Moonves at Lincoln Center Gala
Spielberg, Del Toro and Kasdan Remember Their Director Idols at 'Five Came Back' Premiere
Producer Donna Gigliotti: How #OscarsSoWhite Helped Bring 'Hidden Figures' to the Screen
Mark Ruffalo Honored at The Turtle Conservancy's Ball

So How Much Water Do I Really Need to Drink?
This "Tofu" Recipe Convinced Us That Chickpea Flour Is a Miracle Food
How Chefs Eat When They Need to Hit the Reset Button
These Smoothie Packs Are God's Gift to Lazy People
Which of These 9 Nut Butters Are Both Healthy and Delicious?

6 Types of Common Headaches and How to Get Rid of Them
9 Signs You Might Be Dating a Narcissist Right Now

Role: Former Digital Entertainment Editor
For all clips, click here.
INTERVIEWS
Film and TV Actors/Actresses:
Blake Lively: If Blake Lively Could Stay Young Forever, This Is What She'd Do
Bella Thorne: Bella Thorne Told Us Everything About Her Relationship with Gregg Sulkin
Daniel Radcliffe: What's It Like to Do Your First-Ever Rom-Com? Daniel Radcliffe Will Tell You
Cameron Diaz: The 'Annie' Cast Told Us 5 Things You Didn't Know About the Making of the Movie
Lily Collins, Sam Claflin: Here's Why 'Love, Rosie' Will Be Your New Valentine's Day Must-See
Chloë Grace Moretz: 6 Things You Probably Didn't Know About 'Laggies' Star Chloë Grace Moretz
Dianna Agron: 'Glee' Star Dianna Agron Told Us All About Her Big Sundance Role
Ansel Elgort: 'Men, Women, & Children' Star Ansel Elgort Told Us ALL the Things, Like His Actual Chipotle Order
Dakota Fanning, Elizabeth Olson: Dakota Fanning and Elizabeth Olsen Spill About Their Creepy New Hobby
Anton Yelchin: Anton Yelchin Talks 'Rudderless' and Why This Movie Might Just Change Your Life
Nat Wolff: Nat Wolff Says His Kissing Scene with Emma Roberts in 'Ashby' Was Kinda Gross
Musicians:
Shawn Mendes: Get to Know Shawn Mendes, the Viner Who's Changing the Music Scene
Leighton Meester: Leighton Meester's Debut Album Will Honestly Blow You Away
Hilary Duff: The Person Behind Your Favorite Music of the '00s (Hilary Duff, Duh) Told Us All About What's Next
Jesse McCartney: We've Had Jesse McCartney's Cool New Retro Album on Repeat All Day Long
Rachel Platten: There's a Solid Chance You've Already Heard (and Loved) Rachel Platten's Music
Nathan Sykes: From Boy Band to One Man Show, Nathan Sykes Talks Taking On a Solo Career
Meghan Trainor: Meghan Trainor Talks Working with Harry Styles, Fame, and How She's Not Just "All About That Bass"
Nick Carter: Still Crushing Hard on These Heartthrobs? Nick Carter Has a Message for You
Internet Stars:
Alfie Deyes: Pointless? We Don't Think So. YouTube Star Alfie Deyes Told Us All About His First-Ever Book
Joey Graceffa: YouTube Star Joey Graceffa Came Out in His New Book, and We Have the Touching Excerpt
Kayla Itsines: Meet Kayla Itsines, the 23-Year-Old Fitness Guru Who's Completely Taking Over Your Instagram Feed
Ingrid Nilsen: See Why YouTuber Ingrid Nilsen Is Seriously Unstoppable
Broadway:
Keke Palmer: We Went Behind the Scenes with Keke Palmer to Rehearse Her Cinderella Debut
Douglas Smith: Douglas Smith Might Just Be Off-Broadway's Biggest Star of the Season with His Unforgettable Role in 'Punk Rock'
Alex Sharp: Meet Alex Sharp, the Juilliard Grad Who Went Straight from College to Starring in Broadway's Hottest New Show
FEATURES
Here's What Happened When We Traveled Across the Country with the 'Me and Earl and the Dying Girl' Cast
47 Awkward Celebrity Yearbook Photos You Need to See
Young Hollywood's Tribeca Takeover: 9 Films You Need to Know About
12 Couples You Completely Forgot Used to Date
We Have Never-Before-Seen Pictures of Emma Stone's Broadway Debut, Feather Boa and All
NEWS
Ariana Grande Declares She Loves America (But Distrusts Donuts)
Selena Gomez Fires Back at Rehab Rumors with This Powerful Message
Gigi Hadid Seems Like the Most Fun Basketball Date Ever
Ed Sheeran Wants You to Embrace Your Weirdness
Harry Styles Called Out the Guy Who Stole His High School Girlfriend in Front of a Sold-Out Crowd
Come See What the 'Princess Diaries' Cast Is Up to Now
Taylor Swift's Belly Button Just Broke the Internet

Role: Web Editor
For all clips, click here.
NEWS
Meet the First Veggie Burger Sold in the Meat Aisle of the Grocery Store
Tasmanian Devil Milk Might Fight Off Antibiotic-Resistant Superbugs
Boy Inhales Squeaky Dog Toy, Becomes One Himself
Get a Willy Wonka-Inspired Workout in a Pool of Rainbow Sprinkles
A Fruit-Based Meat Alternative Is Now a (Very Delicious) Thing You Can Find in Stores
Does Your Dog Really Miss You When You're Gone?
Watch Out, Dogs: Goats Might Be Out to Steal Your Best Friend
Turning Up the Music Might Improve Your Sex Life
FOOD
20 Drool-Worthy Recipes That Will Make You Want to Go Vegetarian
Sweet Potato Brownies Are the Newest Must-Try Dessert
You Can Cook Carrots to Look and Taste Like Hot Dogs and We Can't Even
Try This Simple Trick to Curb Your Junk Food Cravings
You'll Like This Oatmeal Latte, Well, a Latte
These Pretty Blue Lattes Are the Hottest New Food Trend in Australia
Get Your Snack On With This Pokémon Go-Inspired Appetizer
FITNESS
5 Yoga Moves Responsible for Julianne Hough's Abs
You'll Definitely Want to Copy Malin Akerman's Weekly Workout Routine
7 Things You Should Know Before Your First Cycling Class
25 Celebrities Who Love to Get Their Yoga On
Ever Wonder Why Running Makes You Have to Poop?
How to Get Rid of Love Handles in 3 Simple Steps
The 'Chair Traverse' Is the Latest Fitness Trend You Might Want to Skip
Spin Class 101: How to Set Up Your Bike
HEALTH
18 Celebrities You Might Not Know Have Diabetes
15 Ways to Instantly Boost Your Mood Before 9 a.m.
21 Unusual Phobias You've Probably Never Heard Of
11-Year-Old With Rare Disorder Gets Helping Paw From Her Great Dane
The 20 Weirdest Facts About Bodies
BEAUTY
12 of the Best Ingredients for Your Skin and How to Eat More of Them
Everything You Wanted to Know About Eyebrow Threading But Were Afraid to Ask
21 Celebs Who Prove Healthy Aging Is Possible
How to Mask Your Grays in Seconds Using Something You Probably Already Own
Meet the Spray That Will Give You Perfect Beach Waves (Without the Sticky Mess)
Meet the Old-School Beauty Product That Stops Razor Burn and Bikini Bumps in Its Tracks
How to Prevent and Treat Razor Burn
What Is Shark Sauce, and Why Is Everyone Obsessed With It?
4 Steps to Beating Frizzy Hair Once and For All
How to Mask Your Grays in Seconds Using Something You Probably Already Own

Avocado Hamburger Buns Are a Thing Now
5 Delicious Ways to Eat More Vitamin D
This White-Shoe Cleaning Hack Is So Good It'll Make You Say "Damn, Daniel!"
You've Been Peeling Potatoes Wrong This Whole Time

4 Easy Diet Rules Carrie Underwood Swears By

People Are Obsessing Over Sweet Potato Toast
Smoothie Pudding Is The New Breakfast Trend People Are Raving About
Is Birch Water The New Coconut Water?
Here's Exactly How To Stop Yourself From Overreating
The Truth About Whether Or Not You Can Be Addicted To Food

There's a New Superfood Ready to Bust the Kale Craze
Pamela Anderson Announces She's Cured of Hepatitis C

Here's the Reason Why You Jerk Around in Your Sleep
Keep Your Water Cold for Hours With This Easy Bottle Trick
Meet "Switchel," the Latest Health Drink Everyone's Obsessing Over
Woman's Leg Left Permanently Swollen After Pregnancy

The Best Foundations for Every Skin Type and Color
The 21 Biggest DIY Wedding Trends for 2017
10 Beauty Products You and Your Husband Can Share
10 Junk Foods You Can Make Out of Veggies (Really)
18 Summer Nail Designs to Start Perfecting Now
 10 Wedding Hairstyles That Will Make You Want to Say 'I Do'
Here's Why You Enjoy Being Scared
Arianna Huffington's Step-by-Step Guide to Getting a Good Night's Sleep
There's a Good Chance You're Not Giving Your Child the Right Dose of Medicine
Watch: Dog Plays Dead, Best Friend Goes Into Total Panic Mode
Craving Cheesecake? Make a Healthier Version Using Avocados
Clever Paralympian Unveils His Best Halloween Costume Yet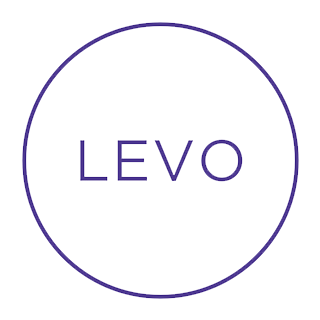 Can You Really Check Email Once a Day? Why One CEO Says Yes
7 Office Trends You Can Expect to See in 2016
The 10 Best Apps to Help You Save Money in 2016